NAHAD's Exclusive Industry Trends Report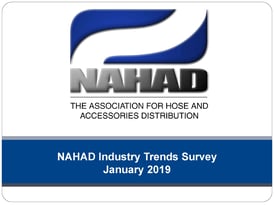 In partnership with Cleveland Research Company, the Industry Trends Report provides a monthly snapshot of NAHAD member sales activity, new orders, market trends and business forecasts, as compiled from NAHAD member input on a simple, quick, completely confidential online survey. Please note that all answers are anonymous and all information supplied is averaged, with no mention of individual or company names.

To gain access to the valuable information contained in the report, simply subscribe to the blog via the form on this page.